Are you ready to Discover Your Voice?

Singing is one of the best things on the planet! It's fun, it relieves stress, and it is a great outlet for emotions and ideas.
Despite what some people say, everyone who has the desire to sing, can learn! I have spent years teaching amateur adults how to discover their voices and gain confidence in singing.
And now it's your turn! Regardless of where you are in your musical journey, you absolutely have the ability to learn to sing with joy and confidence.
Course Goals
Here is what this course is designed to do:

Help women go from feeling like they don't know how to sing to owning their voice and feeling confident when singing.
Provide support and vocal training to people who are nervous about taking that first step, in an accessible and practical way, with resources they can use forever
Inspire new singers to set up real habits that makes improvement inevitable and fast
Most importantly, helping people with low self confidence around singing to get the boost they need to take their own next step, whatever that means for them!

What People Are Saying

Katharine shares her experience with Discover Your Voice

Natalie, DYV student
I've always liked singing. I've never been trained in any way - I wouldn't know if I could go high or low. I wanted to see what I could do. I was really excited to try [Discover Your Voice].
I really liked the video about finding your range. I've never known what range I am. I also did not know that your singing voice can be very different from your speaking voice.
The videos are nice, they are fun to watch. [Morgan is] pleasant to watch.
I would say this course is for people like me who want flexibility. Maybe they're too shy to go try out for a choir or to start taking in-person lessons.
I was thinking recently that when I was young, my parents invested a whole ton of money in me for lessons and activities, for life enriching stuff, right? And then I got older and was like, "I can't spend money on that." I am starting to think that I should start investing in myself, because it's my life! This course is part of that and I really like it.
Daniela, DYV student

In general, online learning is so much easier for people. I don't have time to go to a class. If I'm just at home and it's 10:00 PM I can still listen to the information and process it. Like breath control, air control, and all the other things that I really struggle with, like tone and pitch.
I love singing karaoke! I can listen to the lesson, and then I can go back to singing karaoke.  It's exciting for me to know that I have access to all that information.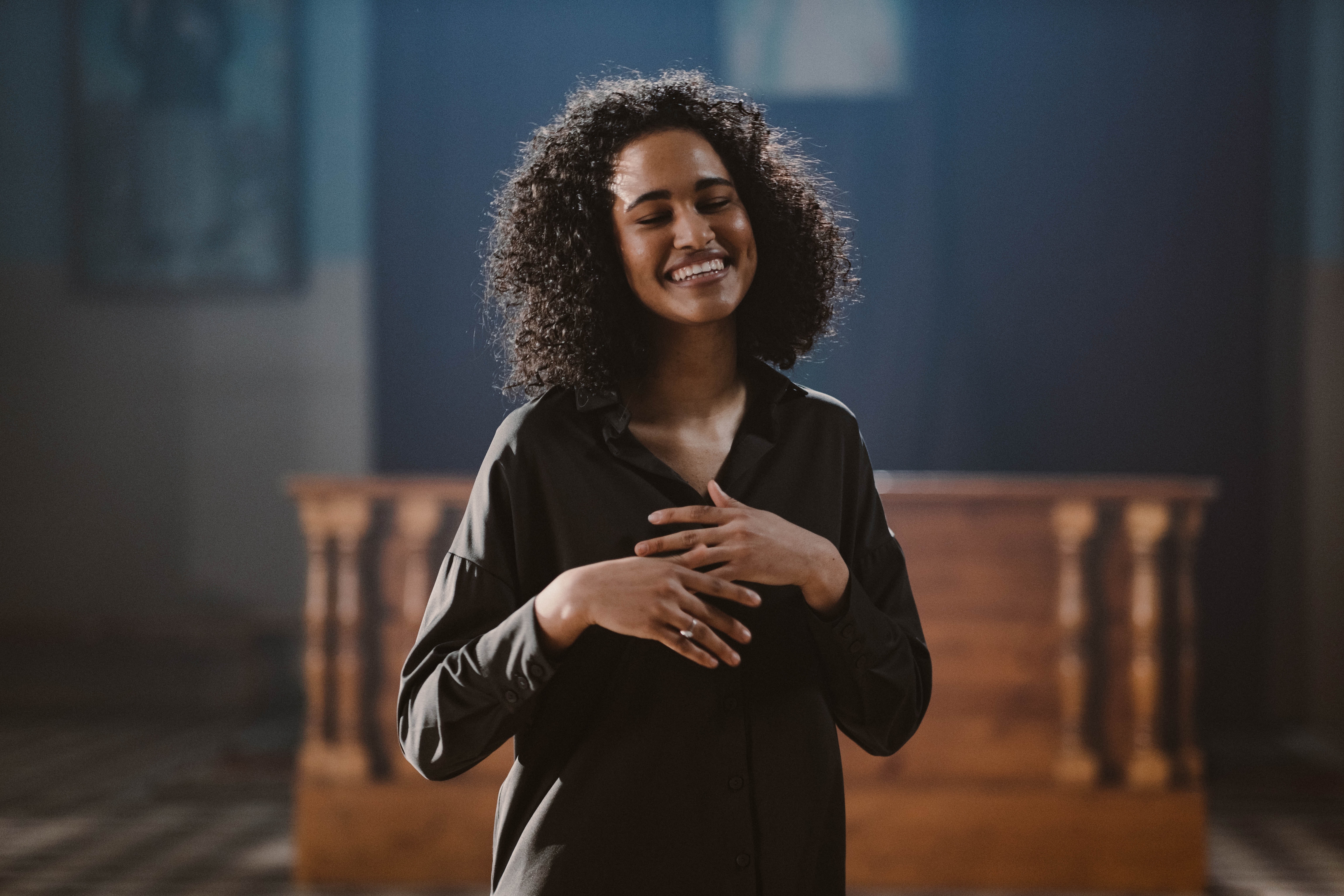 This is for you if:

You are a woman

(this is mostly about range - Basically if you are comfortable singing in the traditionally female range this is for you)

You are an introvert

who wants to learn to sing. You may have taken some voice lessons but never felt comfortable, or have never taken lessons at all.

You would love to feel more confident

in your voice. Maybe you've dreamed of performing somewhere, or singing to your kids… or maybe just want your partner to stop giving you grief about how you sound!

You want to stop feeling like you suck

at singing and start having fun with it

You enjoy

watching videos
But each voice is unique! Will taking lessons online actually do anything?
Each voice IS unique, but regardless of whether you are a professional singer or just starting out, the basics are the same!
The content of the first several lessons can be incredibly repetitive. As a teacher, this material is basically the same for every single student! THIS is what this course is designed to do: get you going with the basics and knowledgeable about the concepts.

What changes when you take lessons is the amount of tweaking of the material you'll do, which is specific to you. However, you can only tweak concepts you already know.

From there, if you want to take in-person lessons to build and hone your abilities, I think that's wonderful and I encourage you to do it! However, the course is designed for you to be able to use for years regardless of whether you take lessons or not.
I want to learn to sing, but I'm super busy! How will I find time to do this?


I gotchu! Most of the videos are under 15 minutes long (trust me, there's a lot of content in those 15 minutes!).
I also start you out with an entire lesson giving guidance on how to set up time to sing in a realistic and actionable way!
Most of the students who come to me lament the lack of time they have to practice. I encourage you... don't put off something you want to do! because you are busy with [family, career, etc...] Women so often prioritize others over ourselves... not cool boo. To paraphrase Ariana Grande: You want it? Go get it.

It feels impersonal or cold to take online lessons. What if I'm looking for a personal connection?
The reason we sing is often to make a connection with others! But I'm going to get real with you, sis... as a teacher, the content of the first month or 2 of lessons is very, very repetitive. In fact, by taking this course now, you are actually preparing yourself for better, more effective in-person feedback!
The content in Discover Your Voice lays the foundation for a way, way better connection to your voice teacher.
Again: I want you to take lessons! I want you to join a choir or other group if that's what you crave. I sing in ensembles because I love the camaraderie. It fills my soul to sing with others!
But save yourself some money and a whole lotta time... and take this course first.


The first several lessons with a new student are typically very similar as we cover the basics of how the voice works. I've taken the content from those lessons and built this course to jump-start YOU, whether your goal is to start lessons or simply start singing better.


Introverts and extroverts need to focus on different aspects of vocal technique. Their goals are often different, and they are challenged by different aspects of the system that creates beautiful sound.
I built this course specifically for introverted women to learn to sing with confidence!

Wait, what's different for introverts?
The spark for this course came to me after a realization that I was having two separate sets of repetitive conversations with students. For example, it seemed like one group struggled more with movement of breath whereas the other group struggled with support. My "lightbulb" moment was when I realized the first group were all introverts and the second were extroverts!
There are two main areas where introverts and extroverts differ: Goals and technique.
Introverts love to learn for learning's sake! You're not looking to be the frontliner in a band, or steal the show at karaoke every week.

You want to sing for YOU! You want to sing because it's FUN! You want confidence to let loose in the car, around your children, or chilling with your partner.
Goals are important because they inform the direction of and content of the lessons. I'm not going to waste your time covering performance posture if you're not planning on frontlining a band (though I do include how to sing with confidence!)


I will, however, cover how to have needed conversations with said kids, partner, etc so you actually feel comfortable singing around them. Or how to accept praise when you sing Happy Birthday at your coworker's party at the office and sound totally incredible because you've learned how to sing.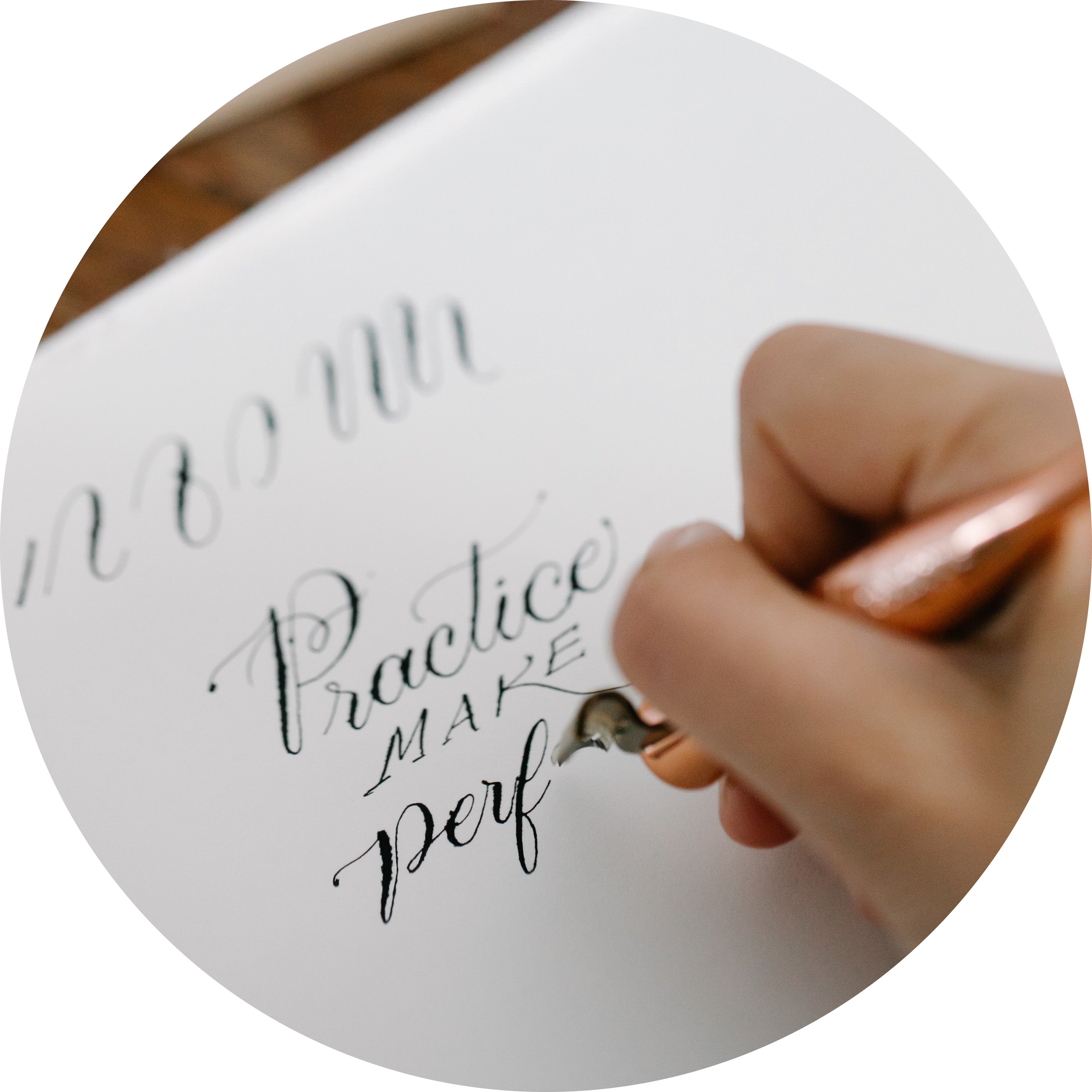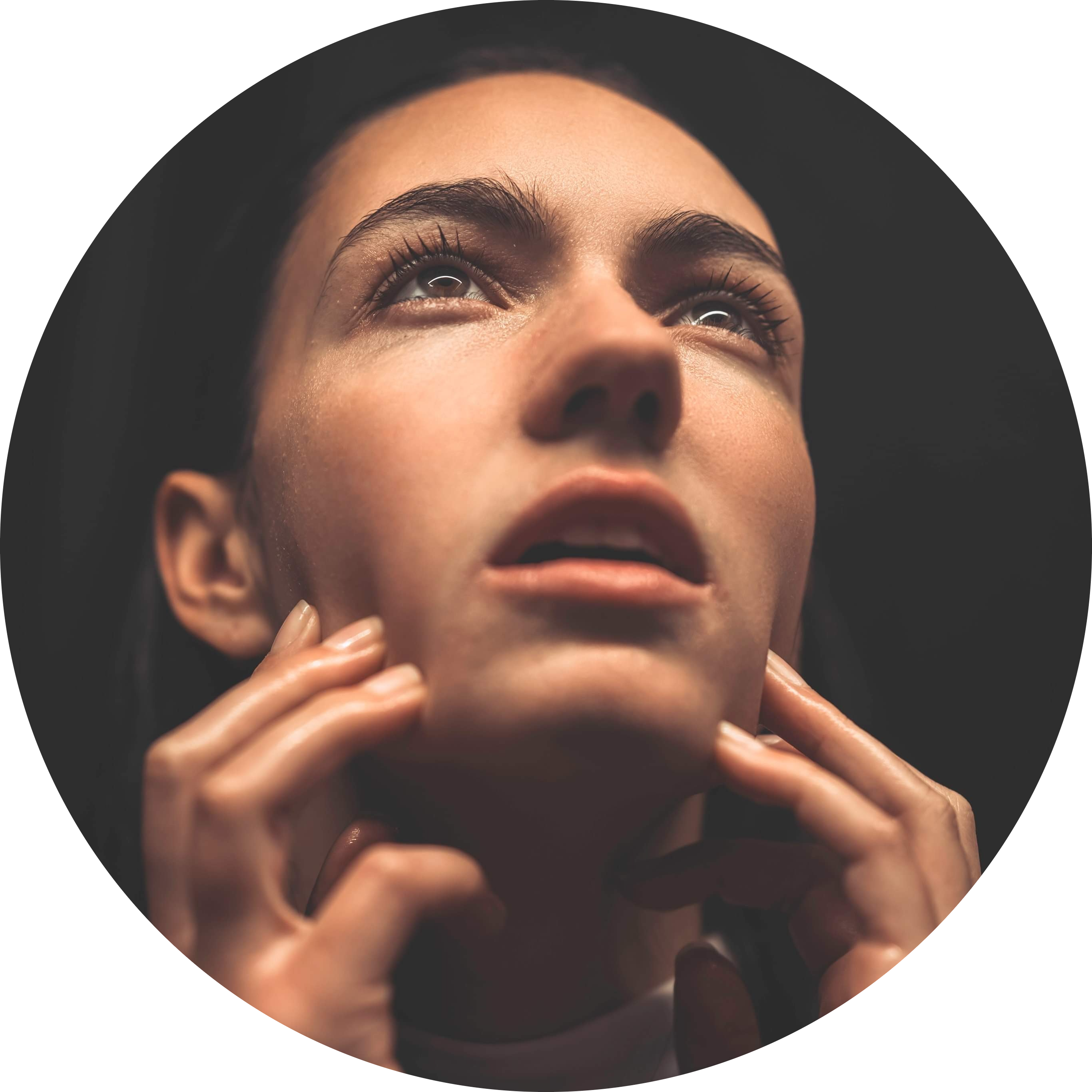 Technique
You also most likely have a few tendencies when it comes to learning to sing, including things like air movement and posture. Overall, introverts need to be reminded to move their air more, whereas extroverts need to be reminded to support their diaphragms better. Neither is better or worse, they're just different!
This course covers all the main aspects of vocal technique, but goes into more detail in certain areas I work on most often with my introverted students.
This course is comprised of 3 sections:
Available in days

days after you enroll

Part 1 - Fundamentals: First and Foremost
Available in days

days after you enroll

Part 2 - Getting Started: How Things Work
Available in days

days after you enroll

Part 3 - Your First Set: Singing and Polishing
I am a performer, teacher, speaker, and anthropologist. After conquering my own misguided beliefs about what makes a "successful" musical career and finding my perfect musical journey, I specialize in working with adults who want to make music by removing the stigma that music is an "inclination."  

Dipping into my anthropological training to understand the cultural forces that create music and shapes our relationship with it, I founded the Zeitgeist Academy to educate and support people at all stages of their musical journeys to understand that all music is relevant, and everyone can make it.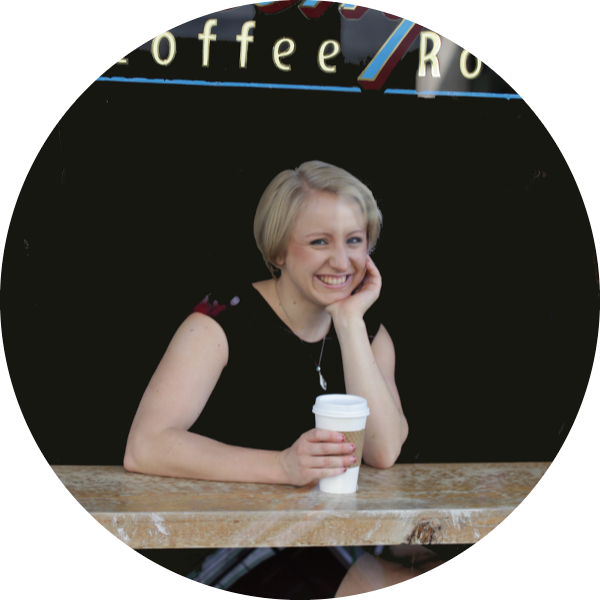 Check your inbox for a confirmation email. If it's in your spam you may need to whitelist me.